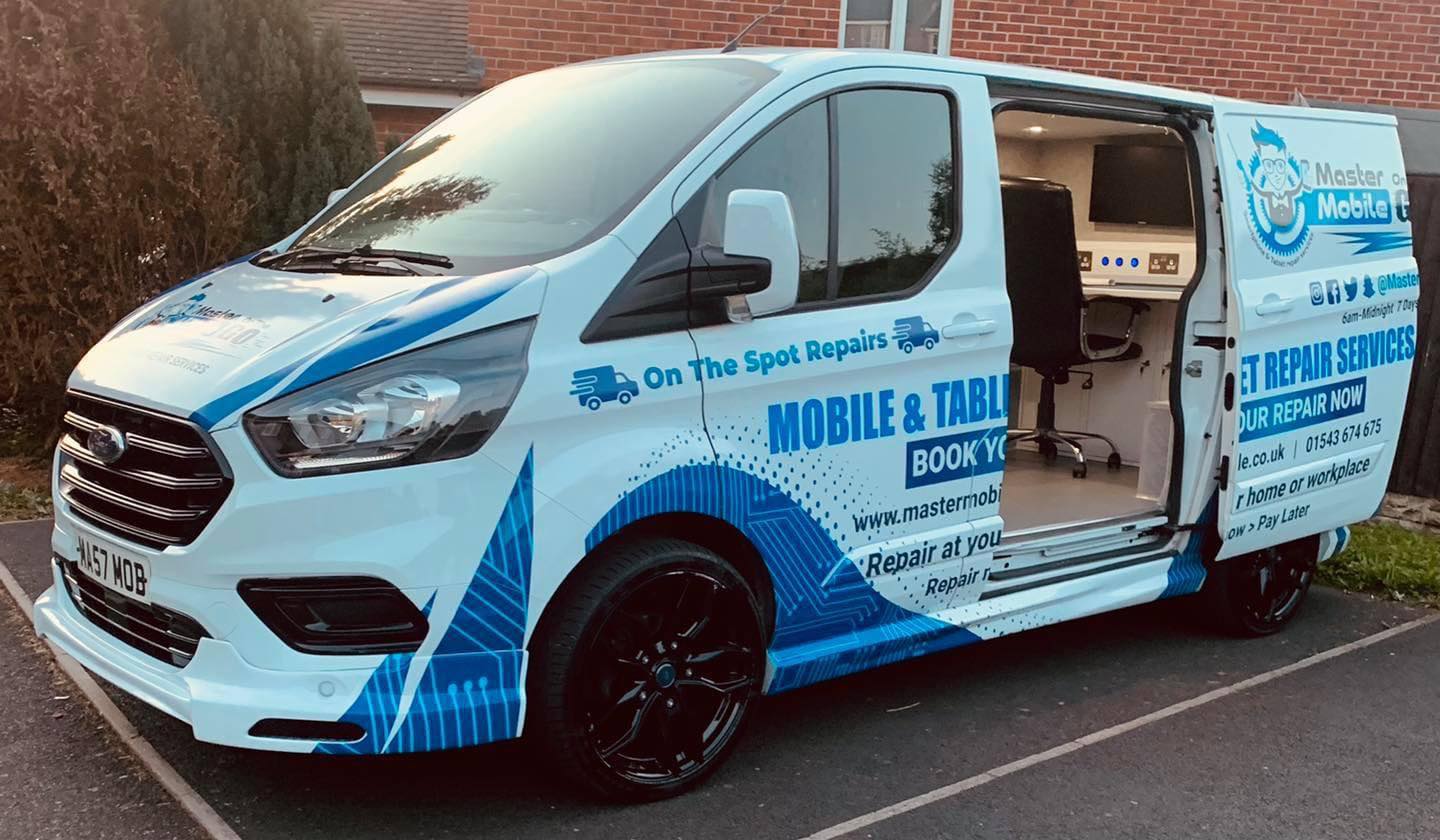 In the bustling town of Perton, where everyone is always on the go, a mobile phone or tablet malfunction can be a major inconvenience. But fear not! Our mobile phone and tablet repair service is here to revolutionize the way you handle device issues. We bring the repair shop to you with our innovative mobile service vehicles, operating from 6 am to midnight, seven days a week.
Repairing Devices on the Go:
Picture this: your phone screen cracks, and you don't have the time to spare for a visit to the repair shop. That's where our mobile service vehicles come into play. Our skilled technicians are equipped to handle most repairs right at the roadside outside your home or workplace. You can continue with your daily schedule while we work our magic, with most repairs completed in as little as 15 minutes.
Convenience at Your Fingertips:
Gone are the days of waiting in long queues or rearranging your entire day for a device repair. Our online booking system allows you to schedule a repair in less than a minute. Simply visit our website, choose a convenient date and time, and let us take care of the rest. We understand the value of your time, and our streamlined booking process reflects that commitment.
Expert Assistance on the Phone:
We believe in providing not just a service but an experience. Our team of friendly and helpful technicians is available over the phone to address your iPhone and Samsung device needs. Whether you have questions about the repair process, want to know more about our services, or need assistance troubleshooting an issue, we're just a call away.
Why Choose Us:
Flexibility: Our extended operating hours from 6 am to midnight, seven days a week, ensure that you can get your device repaired at a time that suits your busy schedule.




Efficiency: With our mobile service vehicles, we can complete most repairs on the spot, saving you time and minimizing disruption to your daily routine.




Convenience: Booking a repair has never been easier. Our online system is designed for speed and simplicity, allowing you to schedule a repair in less than a minute.




Customer-Centric Approach: Our helpful and friendly technicians are ready to assist you over the phone, providing the support you need for your iPhone and Samsung devices.
Conclusion:
In Perton, we understand the demands of a fast-paced lifestyle. That's why our mobile phone and tablet repair service is committed to making your life easier. Say goodbye to long waits and inconvenient trips to the repair shop. Experience the convenience of on-the-go repairs with our mobile service vehicles, available 7 days a week from 6 am to midnight. Book online in less than a minute, and let our skilled technicians handle your device needs while you carry on with your day. Your convenience is our priority!