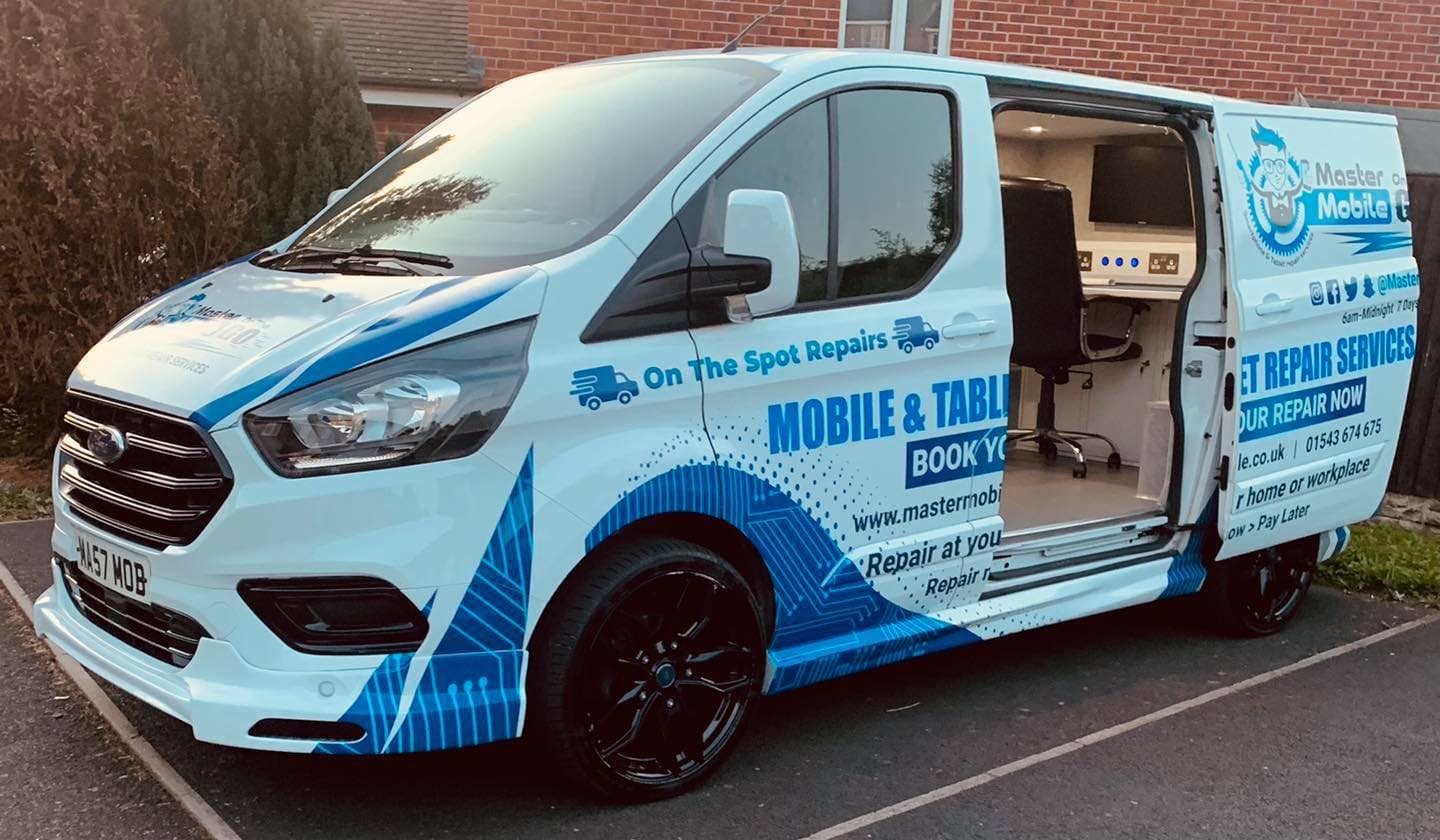 In the heart of Penkridge, where technology intertwines with everyday life, Master Mobile stands as a beacon of reliability and innovation in the realm of mobile and tablet repair services. With a brick and mortar store and a nationwide network of skilled technicians operating in mobile service vehicles, Master Mobile is not just a repair service—it's a commitment to efficiency, convenience, and sustainability.
Greener Repairs for a Better Tomorrow
Master Mobile has embraced the green revolution in the world of device repairs. Recognizing the environmental impact of electronic waste, the company has jumped on the bandwagon to offer greener repair options. By prioritizing the use of sustainable practices and eco-friendly materials, Master Mobile is dedicated to reducing the carbon footprint associated with device repairs. Customers in Penkridge can now contribute to a greener planet while getting their iPhones, Samsung's, iPads, Huawei's, and more repaired.
Affordability at Its Core
In the fast-paced world of technology, device repairs often come with a hefty price tag. Master Mobile, however, is committed to challenging the status quo by providing affordable repair solutions without compromising on quality. The company understands the value of your devices and aims to make repairs accessible to everyone in Penkridge. Whether it's a cracked screen, battery replacement, or any other issue, Master Mobile ensures that you get top-notch repairs at a fraction of the cost.
Covering Every Corner of Penkridge
Master Mobile's dedication to serving the Penkridge community knows no bounds. From the bustling town centre to the quiet streets of Bilbrook and Codsall, Master Mobile extends its services to every nook and cranny. The company operates seven days a week, from 6 am to midnight, ensuring that you can get your device repaired at your convenience. Whether you prefer an in-store repair or the ease of roadside assistance, Master Mobile is there to meet your needs.
Seamless Online Booking Experience
Booking a repair with Master Mobile is a breeze. With the user-friendly online booking system available at mastermobile.co.uk, customers in Penkridge can schedule their device repairs instantly. The platform offers a range of time slots, allowing you to choose a date and time that suits your busy schedule. The transparency and efficiency of the online booking process reflect Master Mobile's commitment to providing a hassle-free experience for its customers.
5-Star Service Across the Board
Master Mobile takes pride in its reputation, backed by 5-star reviews scattered across the internet. The satisfied customers speak volumes about the quality of service, reliability, and professionalism that Master Mobile brings to the table. From the moment you book your repair to the completion of the service, Master Mobile ensures a seamless and satisfying experience.
In conclusion, Master Mobile is not just a repair service; it's a partner in your device's journey. By offering greener options, affordable repairs, and unparalleled convenience, Master Mobile stands as a testament to a new era in device repair services in Penkridge. Book your repair online today at mastermobile.co.uk and join the movement towards a more sustainable and cost-effective approach to device repairs.