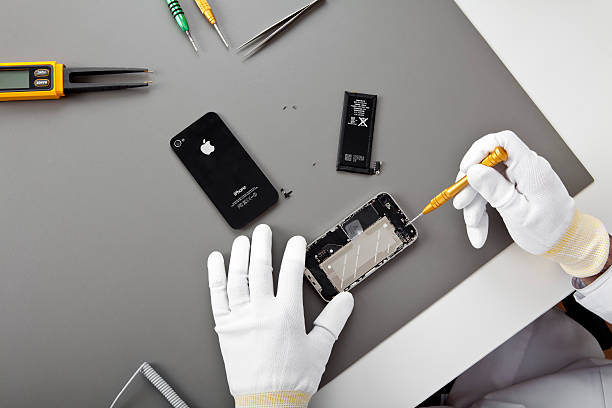 Master Mobile: Your Quick and Convenient Solution for Mobile Phone Repairs in Codsall & Bilbrook, Staffordshire
In the fast-paced world we live in, our mobile devices are integral to our daily lives. From iPhones and iPads to Samsung phones and more, these devices often become indispensable. But what happens when your trusty gadget encounters a hiccup? Fear not, residents of Codsall & Bilbrook, and all of Staffordshire, because Master Mobile has got you covered.
On-the-Go Repairs with Master Mobile
Imagine this: Your phone screen cracks, or your iPad is acting up, and you need a fix pronto. Master Mobile understands the urgency of such situations. That's why we offer a unique solution – our mobile service vehicles. We dispatch our skilled technicians to your home or workplace, where they can carry out repairs at the roadside. Yes, you read that right – your device can be back in your hands in as little as 15-30 minutes, allowing you to carry on with your day uninterrupted.
Booking Your Repair is as Easy as 1-2-3
We understand that your time is valuable, and the last thing you want is a complicated repair process. That's why we've streamlined the booking process to be as quick and simple as possible. In just 60 seconds, you can book your repair online at mastermobile.co.uk. Our user-friendly website ensures a hassle-free experience, allowing you to choose a convenient time for your repair without any fuss.
Extended Hours for Your Convenience
We get it – life doesn't follow a 9-to-5 schedule, and neither do device issues. That's why Master Mobile goes the extra mile to support you. We are open from 6 am to midnight, seven days a week. Whether you're an early riser or a night owl, we've got you covered. Our extended hours ensure that you can reach out to us at a time that suits your schedule.
Beyond Mobiles: Laptop and Computer Repairs
While our expertise lies in mobile devices, we're not limited to just phones and tablets. Master Mobile also offers top-notch laptop and computer repair services in Codsall, Bilbrook, and the wider Staffordshire area. Whether it's a cracked laptop screen, a sluggish computer, or any other tech issue, our skilled technicians have the knowledge and tools to get it sorted.
Your Trusted Tech Partner
At Master Mobile, we're not just a repair service; we're your trusted tech partner. Our commitment to quality, convenience, and customer satisfaction sets us apart. So, the next time your iPhone, iPad, Samsung, or any other mobile device needs attention, think Master Mobile. Book online, and let us bring our expertise to your doorstep – because your tech deserves the best.